27.7.2018 | Leipzig IAML Leipzig 2018
IncipitSearch
Interlinking Musicological Repositories
Anna Neovesky & Frederic von Vlahovits | @digicademy | digicademy | CC-BY 4.0 Digital Academy, Academy of Sciences and Literature | Mainz
Overview
The idea behind IncipitSearch
Incipits in musicology
The IncipitSearch web application
Integrated data
API and reintegration
Outlook and Conclusion
01
The idea behind IncipitSearch
The idea behind IncipitSearch
1. Institutional impetus
The idea behind IncipitSearch
2. Generic approach
Generic search engine for notated music, particularly Plaine & Easie notation
Possibility of Implementation in multiple projects
Connecting repositories of notated music in a metasearch engine
Combining digital with analogue ressources and different source types like editions with collections and more
The idea behind IncipitSearch
3. Why?
Search functionality over different repositories
Possibility to integrate different types and formats
Open API
Open source, published, easy to reimplement
02
Incipits in musicology
What is an incipit?
The beginning or characteristic sequence of a music piece
Identifies multiple music pieces with same title
Simplifies cataloguing music
Gives analytical hints on motifs
Plaine & Easie Code
Standard for encoding music incipits
Notation with typewriter characters
Maintained by IAML and the RISM
P&E Example

P&E
%G-2$bB@3/8 8AAA/6.''C3'B4G/8GGG/6.B3A4F/
03
The webapplication IncipitSearch
Functionality of IncipitSearch
Architecture and components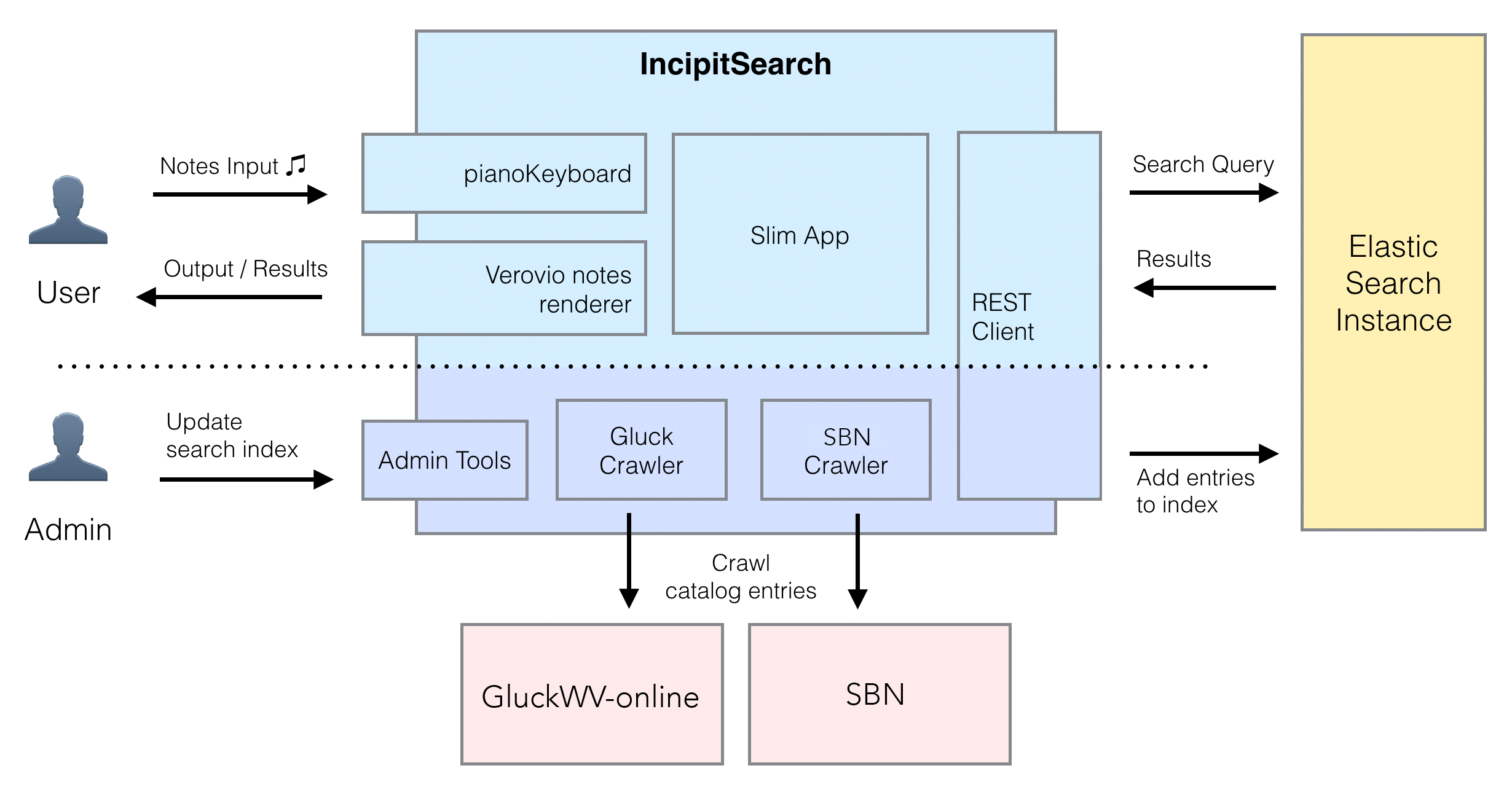 04
Integrated data
Preliminary considerations
What kind of music repositories can be integrated?
What kind of annotations are used?
Which content is openly available?
Which overall (metadata) standard to use for IncipitSearch?
Music Annotation
Standards and formats for encoding of incipits
"Incipit coded in a non-XML, plain text format, such as Plaine & Easie Code."
@form Allowed values:

"plaineAndEasie" (Plaine & Easie Code.)
"humdrumKern" (Humdrum Kern format.)
"parsons" (Parsons code.)
General standards
Plaine & Easie as main standard:
⇒ Rich information, frequently in use, different ways to embed
Different types of repositories
Digital repositories:
Library catalogues
Specific collections
Digital editions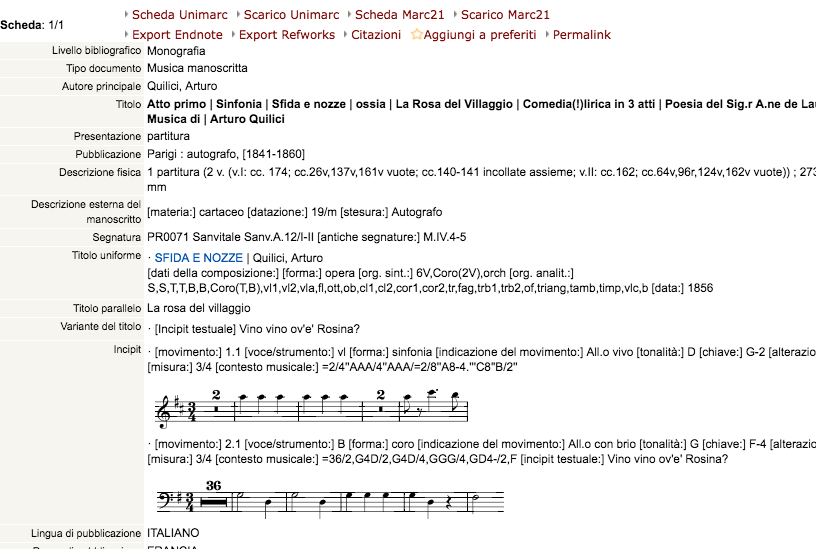 Italian National Library
Scans or analogue:
digitized music pieces
analogue only catalogues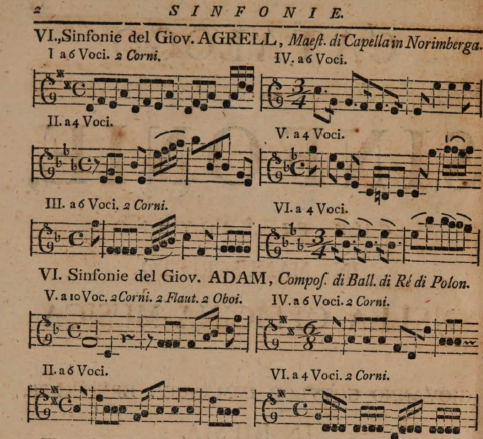 Breitkopf: Catalogo delle Sinfonie 1762
IncipitSearch metadata format
preliminary thoughts and goals

easy possibility to notate incipits for new content
addition to existing Markup
applicable on different types of repositories

RDF

flexible and interoperable through different serializations
can be added to existing markup with JSON-LD, HTML Microdata, RDFa
standalone notation (Turtle)
RDF metadata format using schema.org
simple data format to structure data on websites
vocabulary for semantic information
musicComposition with own extension "MusicIncipit"
Integration of non-digital content
Standalone RDF metadata format (TURTLE)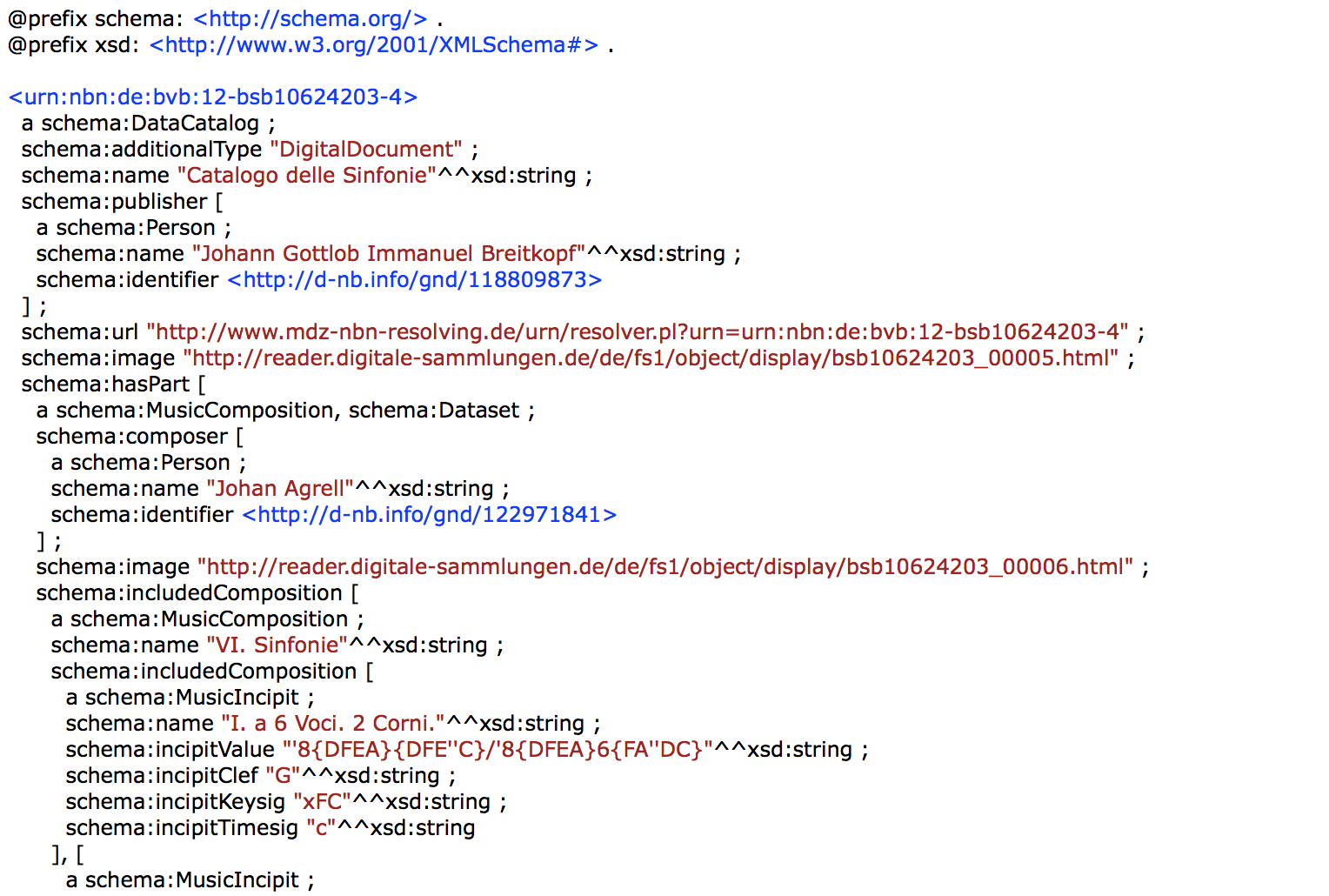 Breitkopf Catalogo delle Sinfonie, 1762. Full markup.
05
API and reintegration
JSON API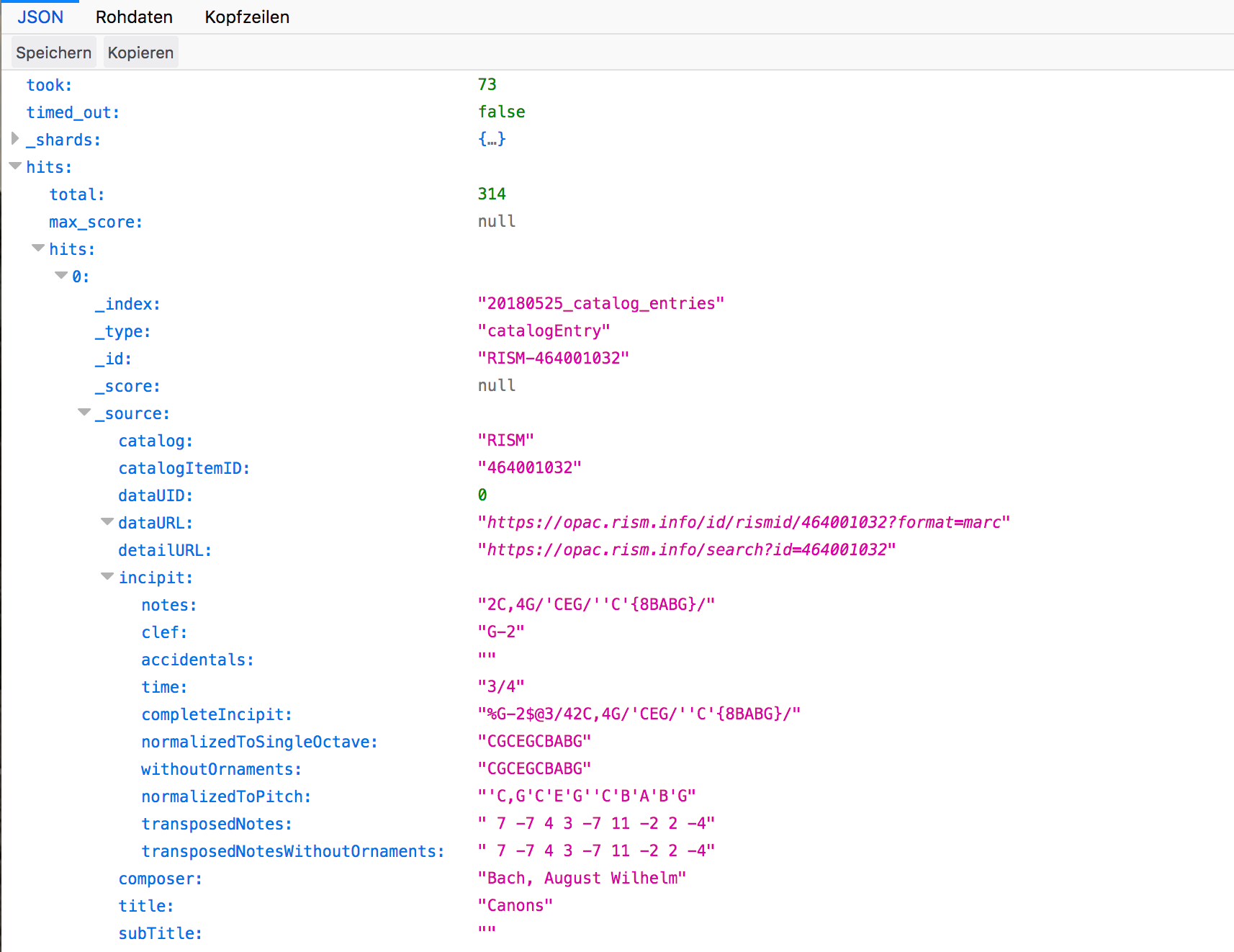 Reintegration in other repository
search interface in own repository
communicates with ElasticSearch server of IncipitSearch via JSON API
display of results in own repository
IncipitSearch offers search server and searching functionalities
06
Outlook and Conclusion
Future directions
Features
extended search interface and search possibilities (rhythm)
structured result presentation and faceting
Growing platform
currently 950.000 incipits
integration of further formats and repositories
Perspectives for (Digital) Musicology?
interlinking standalone repositories
simplifying creation of additional metadata
promoting LOD technologies in digital musicology
encouraging openness for music repositories
Try and participate!
Integrate your repository in IncipitSearch? Use incipit search on your site? Get in touch!
Anna.Neovesky@adwmainz.de
@annavsk
Frederic.vonVlahovits@adwmainz.de
@frevonvla